TIME IS NOW.

FUTURE IS NOW.

FUTURE IS YOU.
seeing . hearing . feeling . understanding . doing!
Let's shape the future of HR together - unleashing today's potential with tomorrow's technology. Dive in and experience creative collaboration, team development and innovative learning first hand!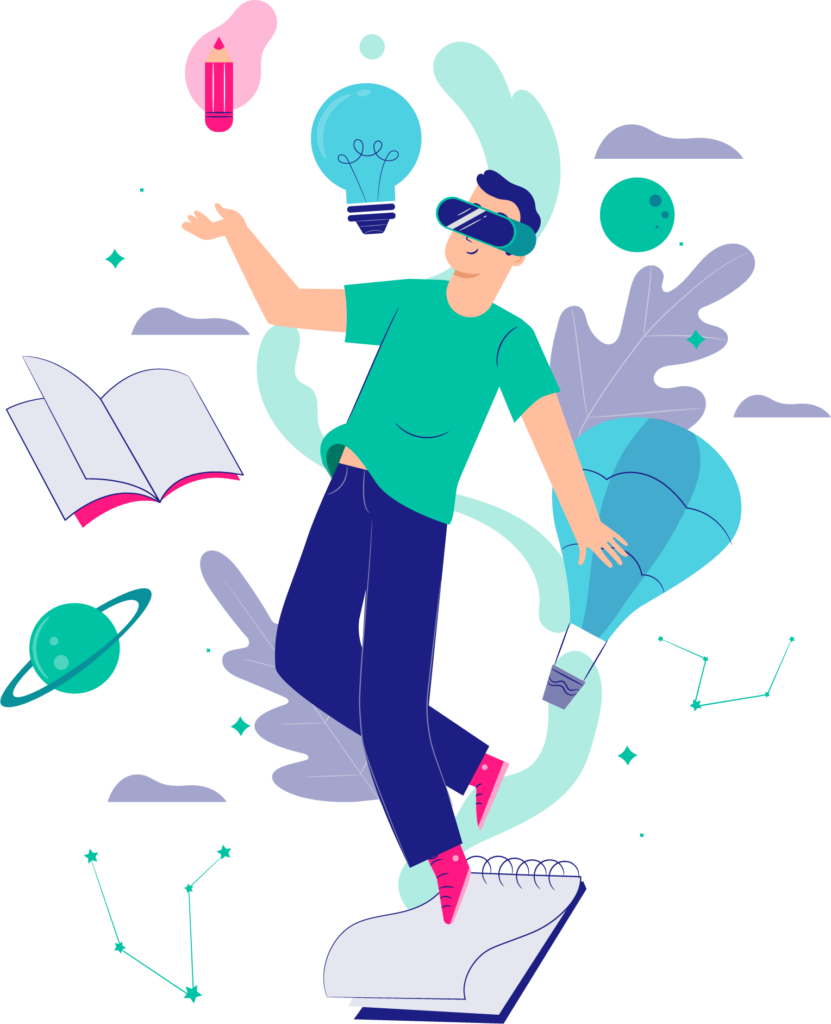 Solo & Social VR
Strap on your VR goggles and immerse yourself - alone or as a group - in a thoughtfully designed world tailored to encourage learning and self discovery. Our growing portfolio of VR training content will inspire you to new creative and personal heights!
Development at a distance
Our program is perfect for distanced collaboration, whether by choice or health and safety protocols. Interdisciplinary VR training is the hygienic and holistic choice for developing your skills from your home office while adhering to contact restrictions.
Help when you need it
Our professional team of experts and learning advisors has the answers you need, whether it's technical assistance or guidance with training content. Let us guide you through the tough spots.
Training in a VR environment helps you develop relevant skills up to four times faster, achieving mastery through meaningful advancement. Cultivate resilience and productivity at your own pace. Learn to manage stress, and discover new ways of connecting with people at a distance.
Training Intensive TT360:
360° Total Transformation
Strap on your preconfigured pair of VR goggles and start achieving new goals with our custom, fully-integrated solo & social virtual training program. Work alongside your peers and colleagues in our digital avatar community, honing important skills like self-management, interpersonal communication, and leadership. There's so much to discover! Find out how you can supercharge your training with a free consultation.
HAVE ANY QUESTIONS?
Find answers and more information in our FAQ.
Learn about our technology, and what makes inner.i stand apart as a provider of 360° immersive training experiences.